The traffic kick you never asked for.
Deploy a seriously fast, unmetered bandwidth machine.
Powered by NVMe drives. Available in NYC and LA.
The Cloud For Everyone
Whether you are a developer who needs to fire up a couple of machines, or a business looking to power their corporate backbone with a complex cloud system, Enoctus has just the right solution at an accessible for everyone rate.
Unmetered Bandwidth
You've read this right. Every machine deployed on our cloud comes with unmetered bandwidth blasting through speeds of up to 1GBPS. Deploy mission critical, high-bandwidth applications without breaking the bank.
Linux or Windows
Your business is unique. Enoctus is one of the very few providers offering both Linux and Windows ASP.NET cloud machines. Deploy your entire infrastructure on one robust and versatile platform.
Simple, transparent pricing.
Instantly activated after purchase.
Powerful features
Combining power with service, we've created the perfect hosting platform for your new idea. We've then added a range of supercharged extras to enhance your experience.
Redundant Backups
Recover your data with our weekly backups. Included as a standard with all cloud server packages.
Multiple Distributions
35+ Operating systems. Latest security updates, easy to install with one-click setups included.
Pro Networking
All of our locations run on premium upstream providers connecting the globe with super low latencies.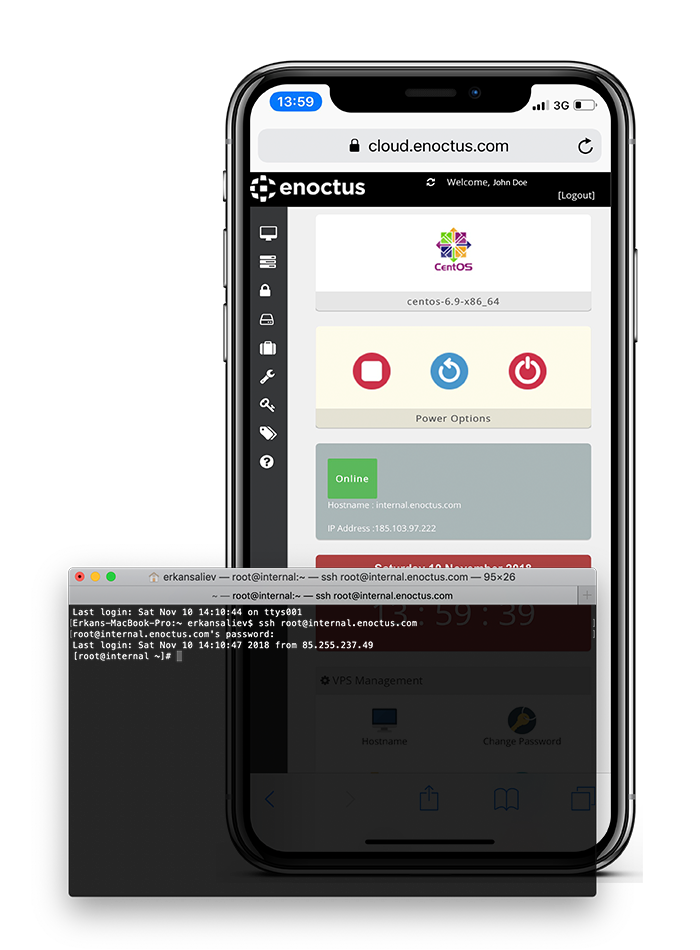 Pure SSD Storage
We use super awesome SSDs delivering your content quicker with I/O speeds up to 120x faster.
Cutting-edge Infrastructure
Give your projects the benefit of operating through the latest and greatest technologies.
Multiple Datacentres
Choose from our premium datacentre locations in London, Frankfurt, New York, Los Angeles or Singapore.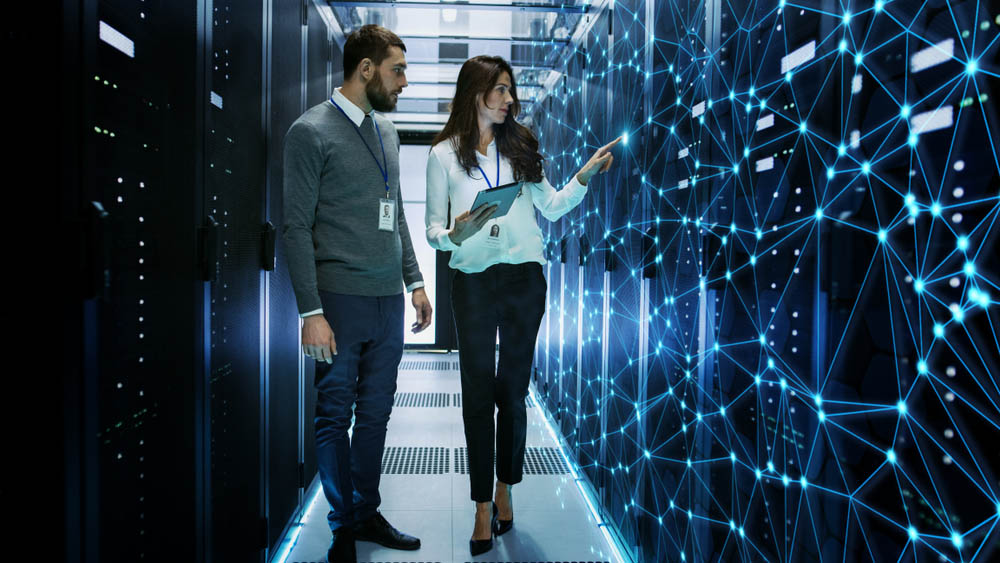 Cutting-edge Infrastructure
Supporting a large number of operating systems, we have created a one of a kind cloud hosting experience. When you add this to our industry changing support and wide range of extras, you've found the perfect platform for your new idea.
Find out more
Control your cluster like a pro. Deploy servers with ease.
Our advanced control panel enables you to easily control your cloud servers and deploy apps or operating systems. Monitor and diagnose your usage with our simple to read charts and statistics. Automate backups, scheduled restarts and deployments.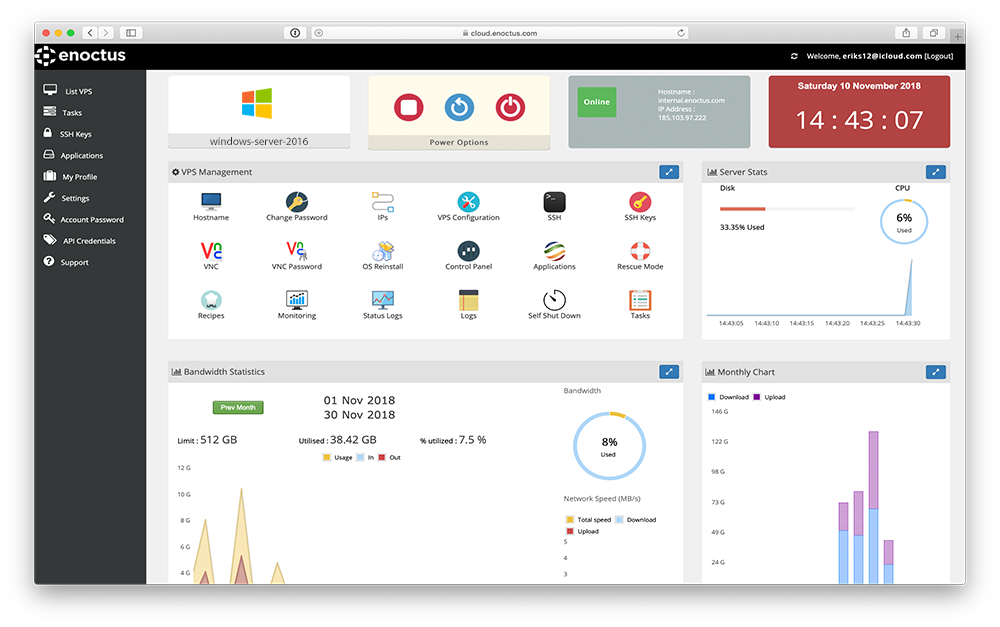 We've re-defined network security across our range.
Endless days and long nights of mitigating attacks solved. With an all-in-one solution. Providing banking level defence systems at a fraction of the cost. Available for both individuals and large organisations.
Frequently Asked Questions
Datacentre locations
Serve your traffic from the closest datacentre location. Available in our tier 4 facilities in London, Frankfurt, New York and Los Angeles.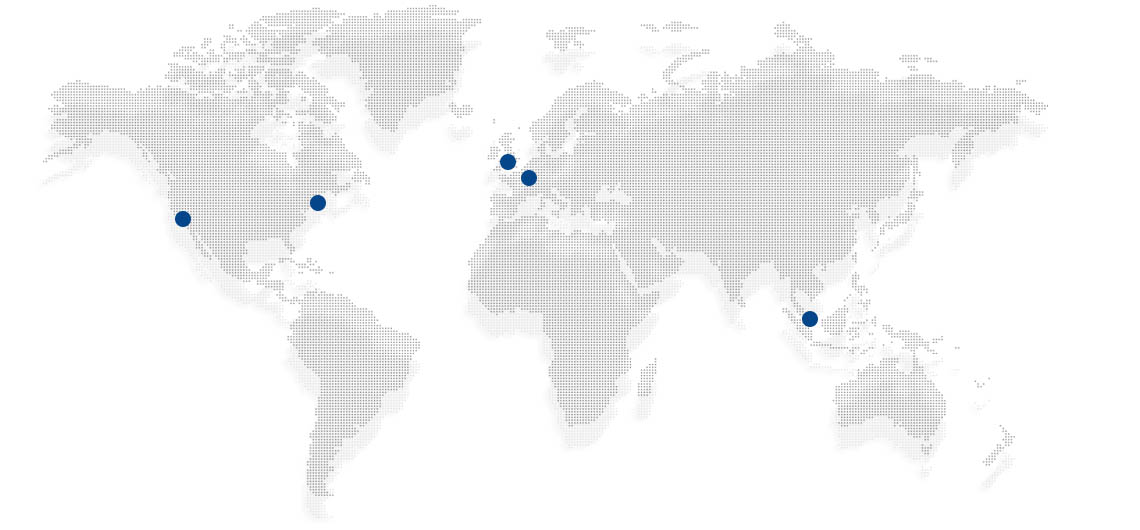 Uptime guarantee
100% Uptime Guaranteed. Keeping your server online is important - we've build our network around that. In the unlikely event that we fail to meet this promise, you will be compensated for the time offline in accordance to your monthly bill.
Moneyback guarantee
Enoctus offers a 30 days money back guarantee for any reason, no questions asked. If you chose third-party add-ons such as cPanel, Plesk, etc., we would be unable to refund the cost for them. We will, however, still refund the cost of your service with us.
Trusted by over
10000

clients.

Start building beautiful, fast and modern websites with Enoctus today.
Need a larger scale deployment?
Complex infrastructure management simplified. Speak with us, the sky is the limit.